This weeks's theme for the P52 photo project is Mothers. The best time to post submissions is early in the morning, and here it is noon Friday, so I'm late for the party today! Oh, but wait! P52 just moved to Kent Weakley's blog, and the new submission day is Saturday! Phew! I guess I'm actually early after all! I'll post here today and link there tomorrow.
I usually try to write something encouraging to go along with my pictures. I feel like my blog visitors get more bang for their click that way.
Anyway, what do bubbles have to do with moms? Well, moms wash a lot of dishes. I happened to be filling up a pot with soapy water and loved the visual effect of the bubbles. If you stretch your imagination, this blob of bubbles almost looks like a heart! Yeah, I'm sentimental like that. There are some days that are so mundane I would wish for anything to be more exciting than a sink of bubbles. Others days are so complicated, that I wish that's all I had to deal with. Yes, t
here are the fun times, the warm and cozy times, the profound insight times, the "this makes it all worth it" times. But we all have those moments, those days, even those years when we wonder how much longer we can hang on. I'm sorry I don't have too many profound answers for you right now, but I do want to leave you with a quote from Alexander Pope that I heard at my daughter's induction ceremony into the Thespian troupe at her high school. The words in large font are their motto, but they would be just as good for us moms, don't you think?
"Honour and shame from no condition rise;
Act well your part,
there all the honour lies
."
You can't always control what happens to your family,
or how much money you have to pay for that,
or what your children will choose to do or not to do,
but you can do your very best as a mom, acting well your own part,
not the part of the mom down the street or on your favorite blog.
Don't let that be a heavy burden to you. It shouldn't be.
Talk to God. Talk to an understanding friend.
If times are tough, remember:
"Weeping may endure for a night, but joy comes in the morning."
If you need a little extra encouragement, may I recommend:
And, let me give a huge shout out to a sweet friend who has made my motherhood experience so much more enriching for the last 19 years. Happy birthday, Cheryl Bastian! The rest of you, go take a peek at her web sites and enjoy the warm-hearted inspiration and ideas for mothering and educating your kids!
Grace,
Virginia Knowles
www.ComeWearyMoms.blogspot.com

My family, including two sons-in-law and two grandchildren

This blog post will be linked at the
P52 photo project.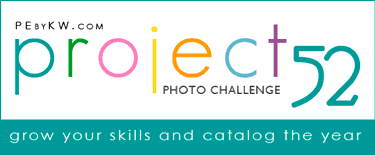 You can see my other P52 photos here:
P52 Photo Page